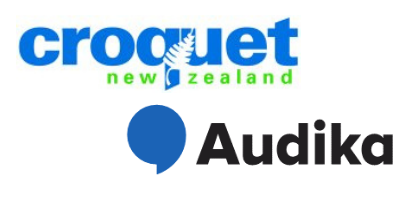 Croquet New Zealand is excited to announce a new partnership with Audika.
Audika is part of Demant, a world-leading hearing healthcare group. Demant provides services in more than 130 countries worldwide, while Audika NZ has 29 clinics nationwide.
As part of this partnership, when individuals call 0800 632 791 and use the code "Croquet New Zealand" to book a free hearing test, Audika will donate $30 to Croquet New Zealand for every test completed.
This is a great chance for individuals to get their hearing tested, while also supporting croquet.
To find a clinic near you, click here.
For the full terms and conditions of this offer, click here.