The New Zealand team have won the third and deciding test to win the 2019 Golf Croquet Trans-Tasman!
With the series tied at 1all, the third test came down to the last match with Sonya Sedgwick winning 7-6, 7-6 over Judy Wembridge to secure the 9-7 win.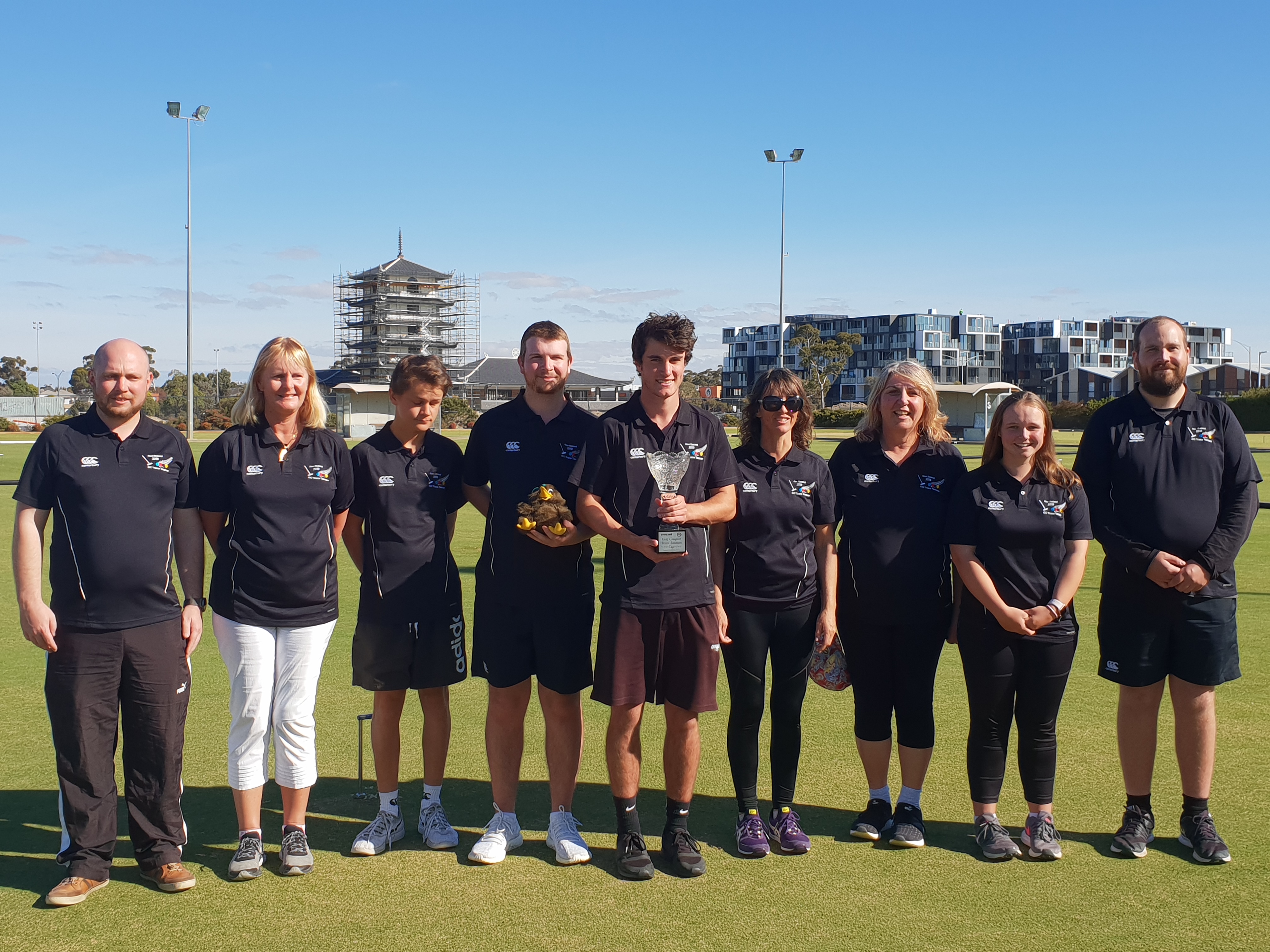 New Zealand team from Left to Right:  Phillip Drew (Manager), Dallas Cooke, Edmund Fordyce, George Coulter, Felix Webby (Captain), Sonya Sedgwick, Helen Reeves, Eleanor Ross and Duncan Dixon.
More soon.