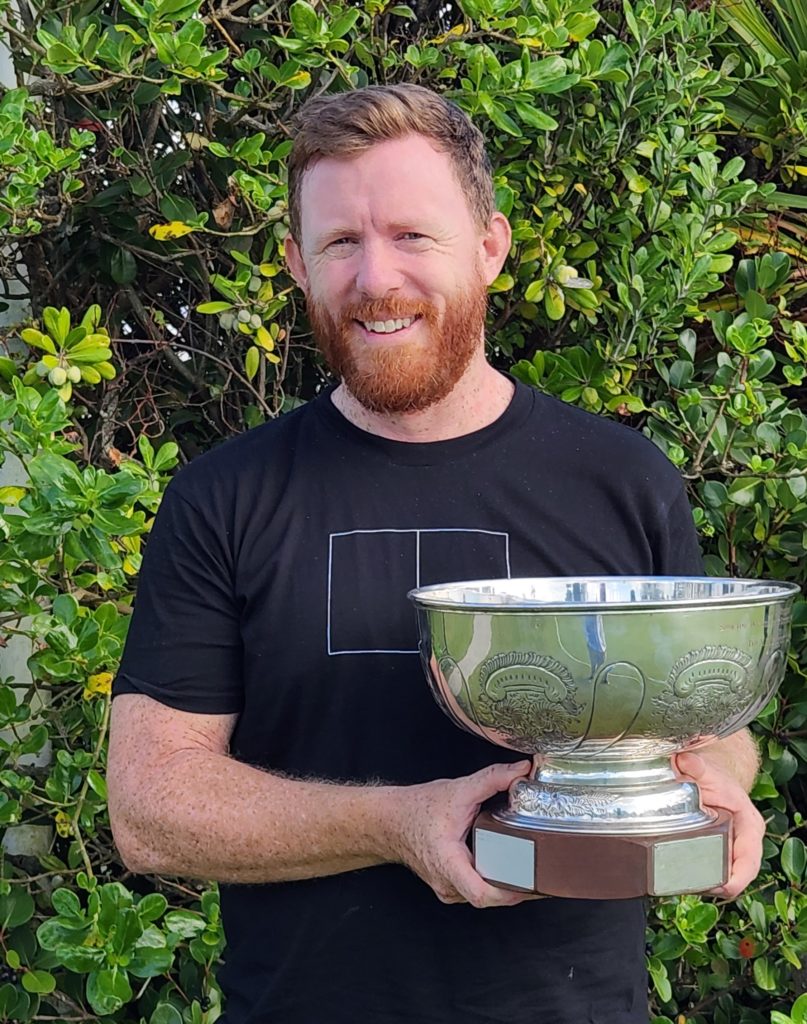 Auckland's Luke Rive won the 44th edition of The Arthur Ross Handicap Singles, played at Pukekohe CC from 10-12 March 2023.
10 players from around the country descended on the lawns in Counties-Manukau, in a round robin of the Associations' Open Handicap Winners.
Friday's play offered up some exciting matches, in particular, a narrow 25-24 win for Warren Steadman (Counties-Manukau) over Luke Rive. Steve Hopkins (Northland) came through a battle of attrition against Marlborough's Samuel Robinson 18-16. There was also a tight 16-14 win for Rupert Morish (Auckland) over Annie Henry (Nelson). At the end of the day's play, Donald McClumpha (Thames Valley) led the log with 3 wins. Four players were close behind with 2 wins from the first day.
The highlight of Saturday morning's play came in a tight matchup between Luke Rive and Donald McClumpha, as McClumpha suffered his first loss of the week, 23-21, to put both players on 4 wins for the week. Jim Gilligan (Bay of Plenty) also sat on 4 wins going into the day's final matches. Matthew Spooner (Wellington) and Eric Scott (South Canterbury) both found form late on Saturday, taking them each to four wins and close to the leaders. However, all eyes were on McClumpha and Gilligan's match, which McClumpha won 26-18, putting him just behind Luke Rive on net hoops at 5 wins each.
With six players still in with a chance to win the Arthur Ross Memorial, Sunday delivered some excellent action. The day started off with a shock, as Luke Rive lost his second match of the week, 26-23 to Samuel Robinson. Wins for Steadman, Scott and Spooner in Sunday's first matches meant that five players all sat atop the log with 5 wins. Scott and Steadman continued to put on the pressure, winning their second matches of the day. Luke Rive came through a potentially tricky tie against Matthew Spooner, while Donald McClumpha also got back to winning ways, putting four players on the top. However, Rive had the advantage, with 57 net hoops after 8 matches, ahead of Steadman (40), Scott (36) and McClumpha (24).
In the final matches, Luke Rive romped home, 26-8, to put the result beyond doubt and win his first CNZ silverware after an impressive showing at the NZ Open Doubles. 2nd place, and the winner of the Rose Bowl, would be decided in the match between Eric Scott and Warren Steadman, with Scott coming out on top, 17-8, to complete 7 wins in a row and finish just ahead of Donald McClumpha by 4 net hoops.